February 28th, we were able to get our hands on 24 pairs of kids winter boots at a price of $4.99 per pair at a St. Catharines, ON local OshKosh/Carter's store.
On March 2nd, we got even more exciting news. Olesya was able to get 40 more pairs of boots in Saskatoon and we were able to get 15 more pairs in St. Catharines bringing the total number of winter boots to 79 pairs.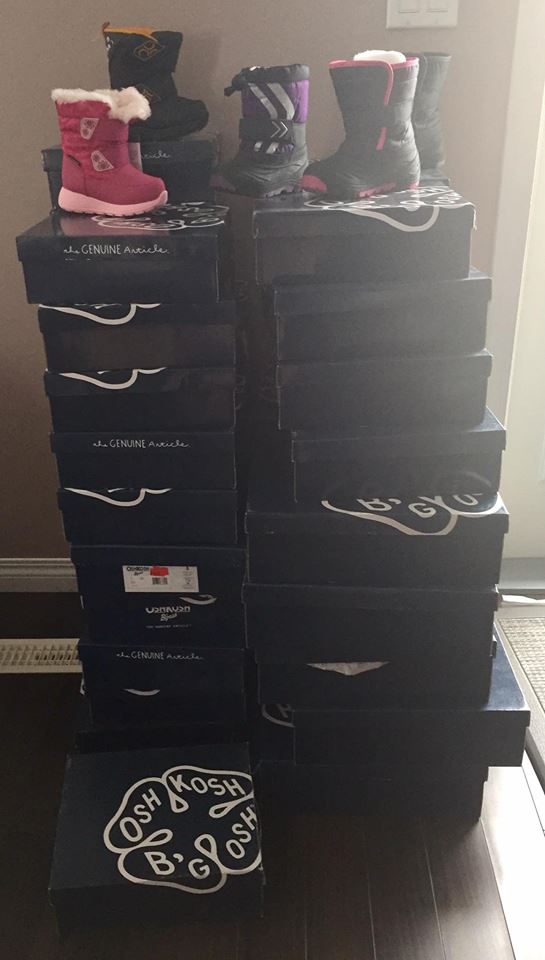 Of those we received 29 pairs as a donation and the 50 were paid for by the money donated by Petro Nakutnyy.
We paid a total of $413.95 dollars from donations and saved a total of $4,740 dollars for 79 PAIRS OF BRAND NEW Boys and Girls WINTER BOOTS!
We are ecstatic and thank everyone for supporting us and continuing your donations. This is just a tiny example of how the $$ are helping so many kids!!!
Additionally, we would like to Thank Dr. James Dessouki and Wildwood Dental Clinic for their donation of toothpaste and brushes for our kids in Ukraine. We really appreciate your kindness and support!